Projecteer uw toekomstige apparatuur op ware grootte!
Parallel aan de algemene publieke toepassing lanceren we de Arkit toepassing voor onze ingenieurs in poedervormige procesoplossingen. Met dit systeem kunt u 3D en 2D items in uw omgeving weergeven zonder gebruik te maken van een visual en kunt u zich er naar wens overheen bewegen.
U wilt uw toekomstige big bags tankstation visualiseren? Aarzel dan niet om contact op te nemen met onze verkoopafdeling via telefoon op 02.22.93.63.08 of per e-mail naar contact@palamatic.fr.
U wenst een demonstratie? Neem dan contact met ons op!
De smartphone- en tabletapplicatie is beschikbaar op aanvraag, enkel op iOS.
Onze business engineers beschikken over de benodigde apparatuur voor een demonstratie op locatie.
Technology at your disposal:
Toepassing beschikbaar op:
https://itunes.apple.com/us/app/palamatic-process/id1354886214

https://play.google.com/store/apps/details?id=fr.artefacto.palamaticraAppStore

Of scan de onderstaande QR-code om het uploadproces te starten

Discover the immersive 3D application by Palamatic Process!
Palamatic Process heeft een algemene publieksapplicatie ingezet waarmee u onze apparatuur in augmented reality kunt visualiseren. Met uw smartphone of tablet kunt u een machine bekijken zonder dat deze fysiek aanwezig is. U kunt dus eenvoudig zelf projecteren in het gebruik van deze apparatuur.
U kunt ons bigbagvulstation visualiseren en verschillende opties moduleren.
De smartphone- en tabletapplicatie is gratis te downloaden voor het grote publiek op iOS en Android.
Volg de onderstaande instructies om de applicatie op uw telefoon en/of tablet te installeren.
Visualiseer onze apparatuur in 3D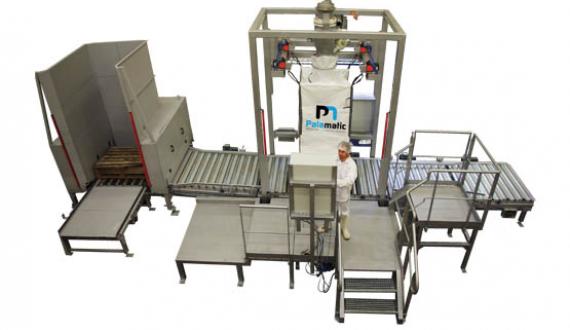 Visualiseer onze apparatuur in 3D in uw omgeving