Project your future equipment to full size!
In parallel with the general public application, we are launching the Arkit application for our powder process solutions engineers. This system allows you to display 3D and 2D items in your environment without the use of a visual and lets you move around it as you wish.
You wish to visualize your future big bags filling station? Do not hesitate to contact our sales department by phone on 02.22.93.63.08 or by email to contact@palamatic.fr
 You want a demonstration? Contact us!
The smartphone and tablet application is available on request, only on iOS.
Our business engineers have the required equipment for onsite demonstration.
Discover the immersive 3D application by Palamatic Process!
Palamatic Process has deployed a general public application that allows you to visualize our equipment in augmented reality. With your smartphone or tablet, you can view a machine without it being physically present. You can thus easily project yourself in the use of this equipment.
You can visualize our big bag filling station and modulate various options.
The smartphone and tablet application is available for free download to the general public on iOS and Android.
Follow the instructions below to install the application on your phone and/or tablet.
Visualisez nos équipements en 3D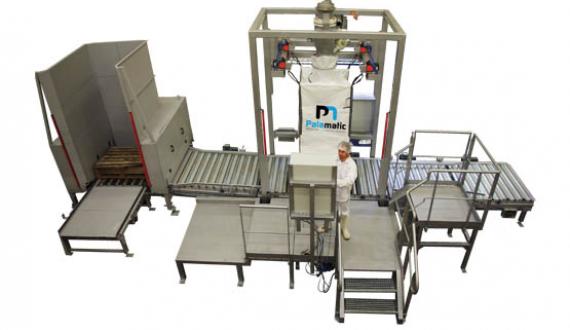 Visualisez dans votre environnement nos équipements en 3D