After the phase of assembly, the commissioning ensures the respect of your specifications.
It includes:
The training of your staff (operator level, service level, automation level)
Final adjustments of the powder processing by highly-trained staff
Checking of electrical connections
Conducting of trials without bulk materials including input and output tests
Conducting of production tests with bulk materials 
The final version of the acceptance report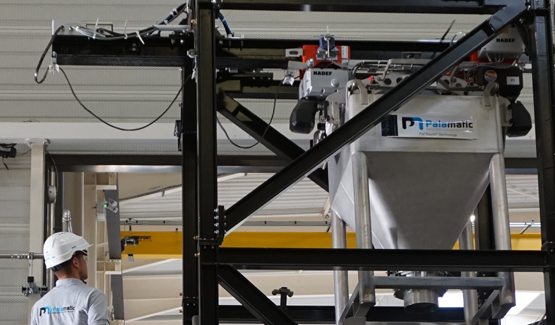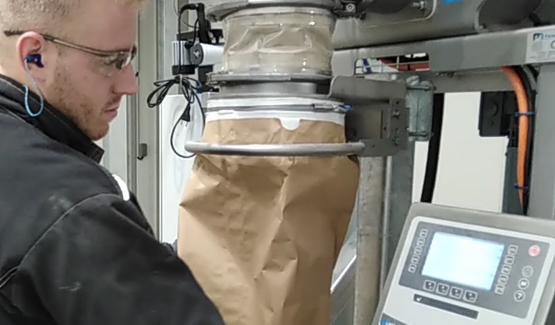 Palamatic Process provides the delivery of a technical folder according to qualifications and the following documentation:
Design Qualification (DQ)
Installation Qualification
Operational Qualification
Performance Qualification
Factory Acceptance Test in our workshops
Site Acceptance Test
Industrial automation
The missions of the Palamatic Process automation engineers when commissioning:
Performing input/output tests: checking the proper functioning of the sensors and all actuators (motors, cylinders, valves, etc....).
Off load tests (automatic testing without materials)
On load tests 
Optimization of the process and ergonomics of HMIs (Human-Machine Interactions)
Operator training
Fill in and have signed the acceptance report.
 We have to carry out these actions with care for machine and human safety. Our mission also includes cleaning up the site after our intervention.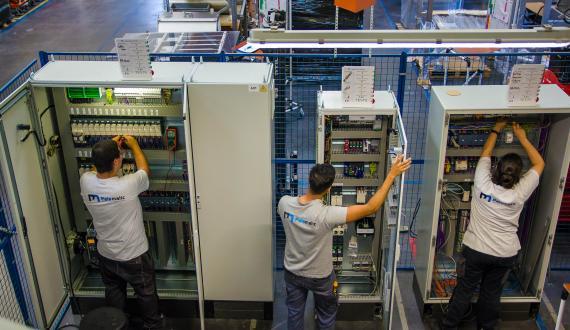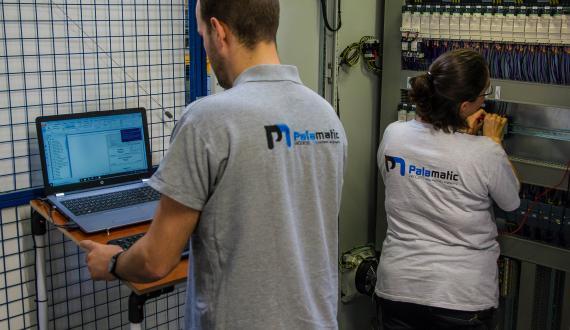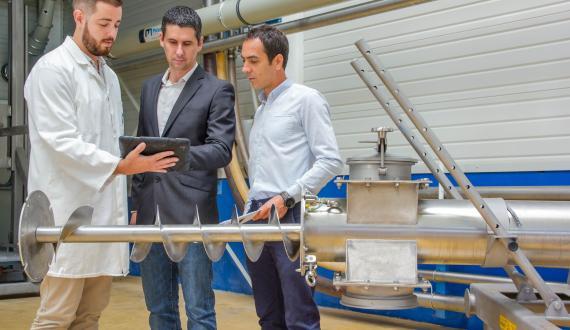 Commissioning and training