Since

1992

Installations

2500

Countries

50

6

industries
of activity
Palamatic Process is a "solutions-oriented" equipment supplier, specializing in custom design and implementation of bulk material manufacturing lines around the world. Our staff can provide a wide range of bulk material handling equipment to fill, discharge, convey, pre-break, mill, sieve, dose, mix, store, pack, control and automate. With 28 years of experience, Palamatic Process' highly skilled engineers can provide optimal solutions with both "standard" and "custom-made" equipment processes. With our location in Philadelphia PA, we continue to grow and expand our solution based services and availability to the North American markets.

We look forward to servicing the needs of our client's production requirements!
Products
Bulk and Powder Handling Equipment
Palamatic Process designs, manufactures and integrates bulk material and powder handling equipment, including automated process lines.
We supply equipment for handling your big bags, sacks and drums, as well as pneumatic and mechanical conveying systems, industrial crushers, mills and dosing mechanisms.
Our engineers have the required experience in bulk and powder processing for various industries including; food & feed, chemical, pharmaceutical, environmental, nuclear and water treatment.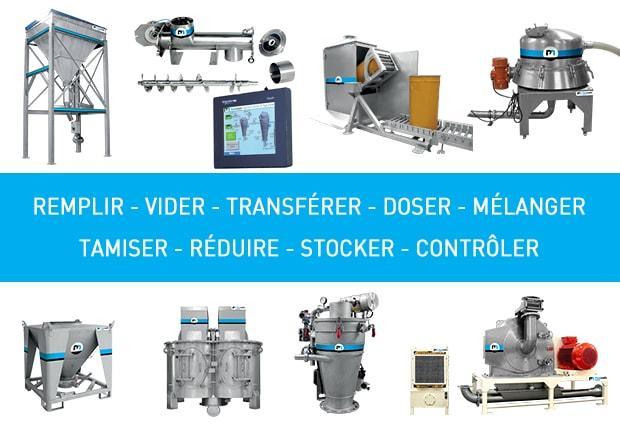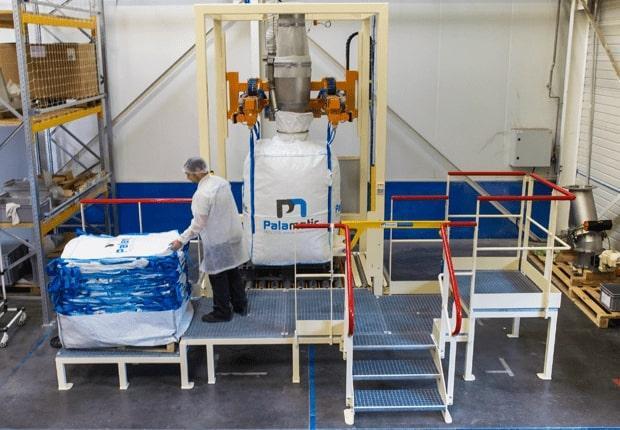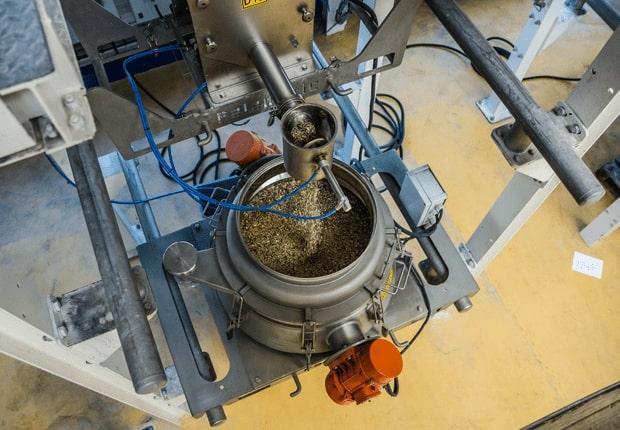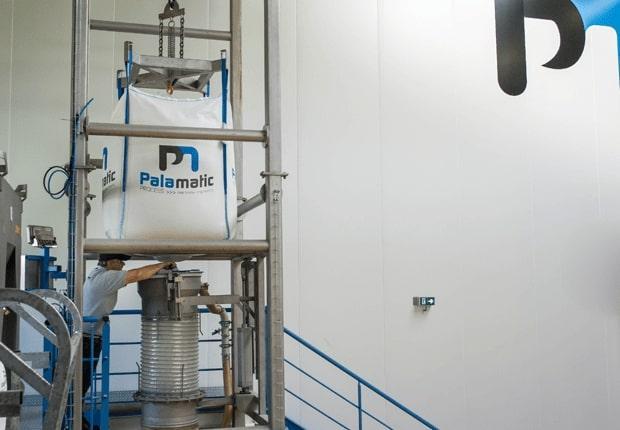 Our Customers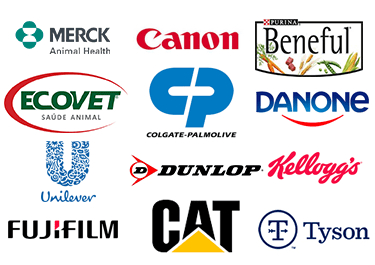 Our customers operate in a wide variety of industries and our engineers have the required experience to plan and supply your process with cost effective and efficient equipment.
Test Center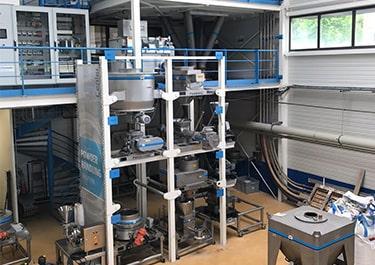 The state of the art test center at Palamatic Process is suited for all of our industrial customers. We are capable of providing the necessary data to prove production line concepts in bulk material handling.
Augmented Reality
Download the Palamatic Process 3D application on your smartphone and visualize your future equipment in augmented reality!
Join Palamatic Process!
Palamatic Process is recruiting
Our employees share the same values of integrity, respect, service, quality and teamwork in order to suceed together.
Thanks to the commitment and skills of our team, we are constantly improving and innovating within our company. Everyone here plays an important role by contributing to the overall performance of Palamatic Process and the future of our success.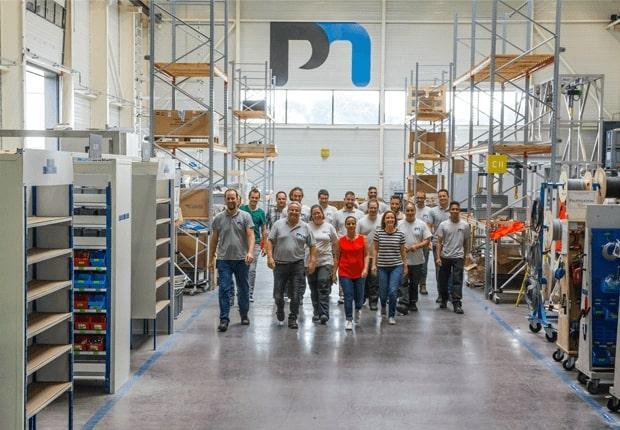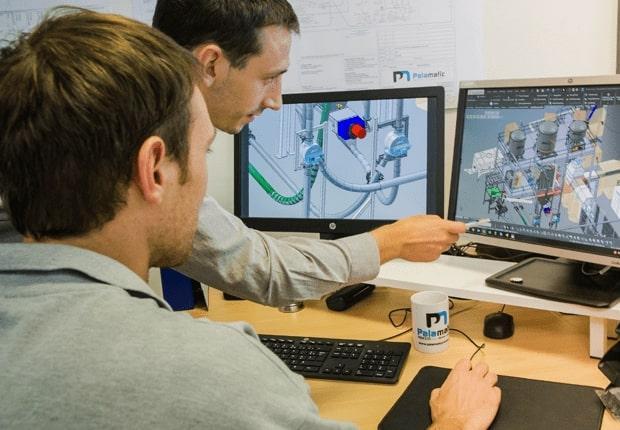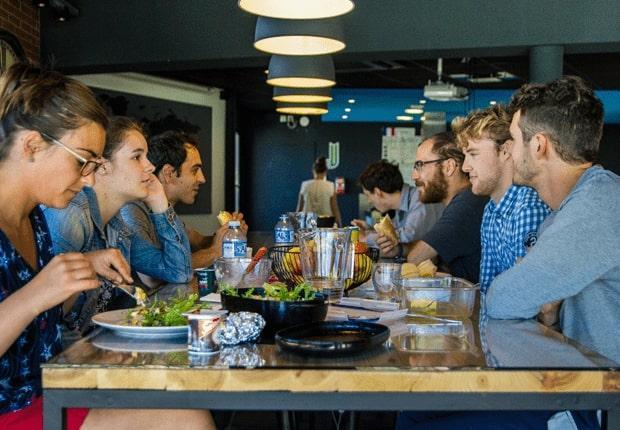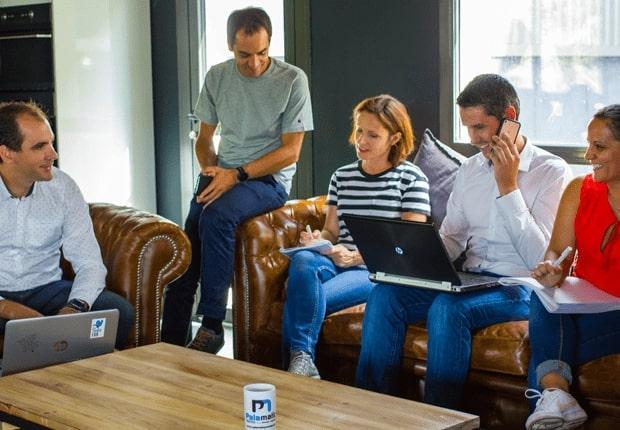 Palamatic Process Inc. is capable of custom-engineered process solutions including stand alone equipment, turn key integration, and fully automated bulk material handling equipment and powder processing systems that can mostly utilize our company's original equipment.
Filling: bulk bag filling equipment, super sack filler, bag filler, bulk bag filler, bulk bag filling system, automatic FIBC filling, wash down bulk bag fillers, high rate FIBC filling, automated bulk bag filling, mobile bulk bag filling station, pharmaceutical clean room bulk bag filling sytem, bag compactor, super sac
Discharge/Unloading: super sack unloader, bulk bag unloading, bulk bag tie box, bulk bag glove box, high rate bulk bag discharge, sack discharge station, dual bulk bag and sack tip, bag tipping, bag dump station, sack tip, contained bag dump station, sack tip tray, bag dump screening equipment, bag dump with sack compactor, automated bag dump station, high speed bag dump equipment, bag manipulator, ibc discharge system
Powder/Bulk Material Conveying: vacuum conveyor, vacuum system transfer for powders, lean phase conveying, dilute phase conveying, dense phase conveying, dense phase pneumatic conveying, screw conveyor
Mixing: ribbon mixers, plow mixers, single mixers, paddle mixers, slurry mixer, continuous blender, vertical ribbon mixer, conical screw blender
Screening: vibratory screen separator, inline pneumatic screening, centrifugal sifter, rotary sifter, inline conveying screeners
Size Reduction: mill grinders, deagglomeration, delumper, kibbler, industrial lump breaker, pre-mill crusher, pin mill, universal mill