Palamatic Process is "The smartest designer for powder handling solutions" for the design and implementation of your bulk materials manufacturing lines, from its conception to its start-up. Our engineering office designs a wide range of bulk handling equipment to unload, convey, crush, mill, sieve, dose, mix, store, pack, control and automate. Palamatic Process provides optimal solutions combining "standard" and "custom-made" solutions defined by our highly skilled engineers.
Our many years of experience in the agri-food, chemical, pharmaceutical, water treatment and animal nutrition industries allow us to provide you with the benefits of this synergy. Our industrial workshop is equipped with an industrial test center allowing us to carry out tests on your powders and ensures the success of your project and the reliability of your bulk handing production line. Our human-sized structure guarantees excellent flexibility and reactivity with competitive budgets.

Our teams of powder experts have extensive knowledge in various sectors of activity: Food & Feed, Chemicals, Fine Chemicals, Minerals & Construction Industries, Smoke and Water Treatment and Nuclear Industry.
We have a test center to carry out your industrial tests. We provide you with the most important means in Europe to test your bulk materials. With more than 300 process configurations and 35 industrial machines we guarantee the success of your project and the reliability of your production line.

With the cooperation of our international representatives, we ensure optimal management of your project from implementation to operation throughout the world.
Palamatic Process is dedicated to you!
Customer service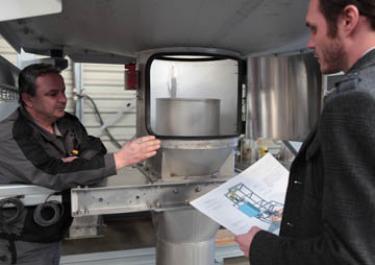 The Palamatic Process warranty: 

Our after-sales service will remain at your side in the maintenance of your installation.
Export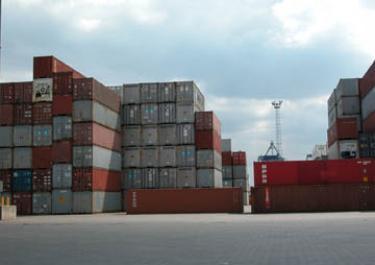 We have many installations abroad and wish to develop our export activities with the support of our local collaborators.
Industry knowledge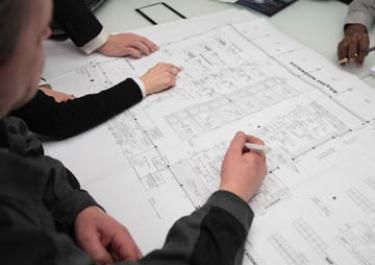 We are specialized in the handling of powders and bulk materials with more than 25 years of experience and more than 2,000 installations worldwide.
Lean Management at Palamatic Process
Lean Management is a management approach that aims to improve process performance by exploiting the methods, techniques and practices already available to all industrial production managers.
The "Gemba walk", one of the principles of Lean Management, consists in going to observe the facts on the field, workshops or offices, which are often different from the idea we have of them.

These inter-company visits are an opportunity to take a step back on the activity to detect what is not visible on a daily basis: good practices, operational issues, etc…

As for Palamatic Process, these observations are implemented through immediate actions such as the installation of plastic boxes dedicated to each project with labelling. Each part delivered is directly stored in the corresponding project box. The setting up of visual indicators and signs all over the company, the organization of weekly meetings per department...
Lean Management examples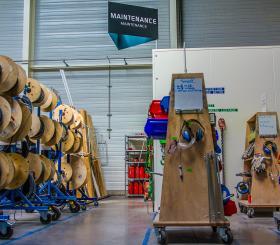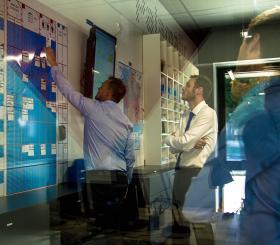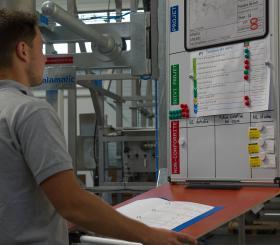 Monitoring table for equipment assembly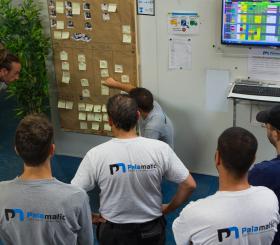 Weekly meeting to identify areas for improvement
To support us in our development phase, employees are trained: 1 Lean Manager and 2 local managers. These key people are vital to ensure the successful deployment of Lean Management and the ongoing development of the culture of continuous improvement.
This allows us to adapt to the economic situation and thus adapt our internal procedures.

"Lean management as I learned it in training and within Palamatic Process, and as I use it daily, represents the combination of two essential principles: listening to employees and using simple visual management tools. 

Being only a guide at the heart of exchanges or meetings, and exposing ideas through the use of modular post-it notes makes it possible to obtain a global reflection of all employees. It creates the cohesion and the rise in competence of the team (including the manager), by avoiding the disagreements sometimes related to individualism. 

10 ideas = 10 times more likely to progress"
Vincent Gorin - Proximity Manager
Strong values
Security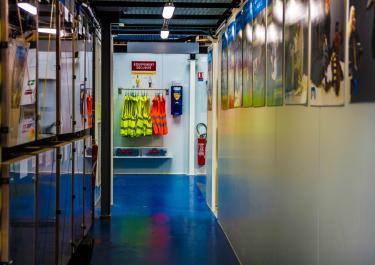 At Palamatic Process we ensure the safety of our employees. Regular training and ongoing controls are carried out to ensure optimal safety.
Well-being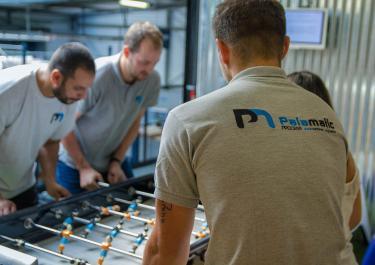 The fulfilment of our employees is at the heart of our concerns. The training of our employees is a daily commitment for the personal development of Palamatic Process teams.
Sense of service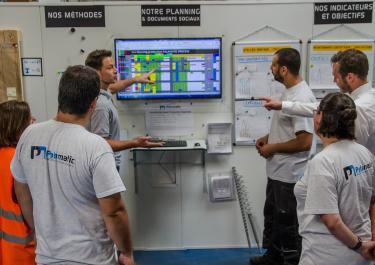 Palamatic Process employees share a sense of service and quality. This allows us to succeed together and to continually progress.