Sack filling:
Palamatic Process has developed the PalSack® range. This sack filling station can fill all types of bags from 5 to 50 kg.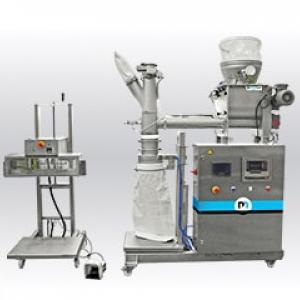 Weighing, Management of dosing speeds, Containment, Packaging for open...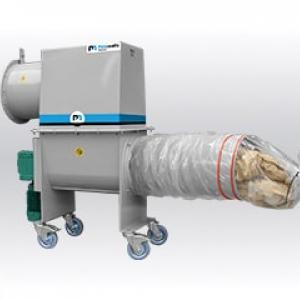 Reduce waste volume, Containment, Healthy dust-free atmosphere, All...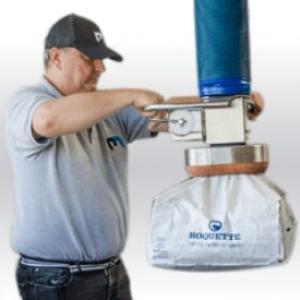 Effortless lifting, Operator security, Ergonomics, MSDs
Palamatic Process provides different types of semi-automatic bag filling stations:
- Automatic single screw sack filling unit
- Automatic turbine sack filling unit
- Automatic belt bagging machine
- Customized sack filling unit
The semi-automatic filling system for sacks is an economical and efficient way to fill and handle bulk bags. This solution is developed for bulk materials such as: grains, powders, aggregates, granular products. The system optimizes and facilitates bag changing time, significantly increasing the filling rate. The station allows the operator to easily and quickly position the bag, since the four straps are attached to the front of the system.
The PalSack® range of open-mouth bagging systems are specially designed for the food, chemical and pharmaceutical industries to pack bulk materials, such as milk, whey or lactose powders into open-mouth bags.
Examples of processed powders: granules, milk powder, chemicals, lactose, flour, spices, pigments, animal feed...