The test center Palamatic Process has been built for all of our industrial customers to define the production line for bulk materials handling which meets their expectation.
Specialized R&D engineers are at your side to give you advice on the most adapted industrial processes which will fit with your constraints and will support you at each step to imagine the most efficient process as possible.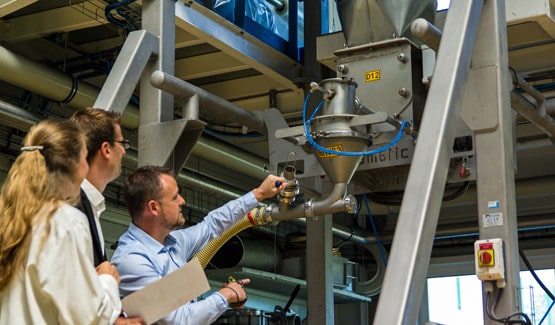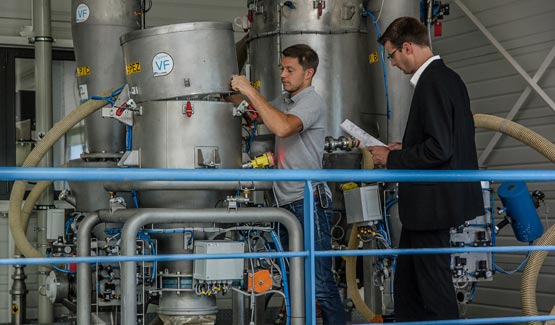 We put at your disposal the most effective means in Europe for powder flow testing and analysis with\ tests of your powders under real-life conditions.
With more than 300 possible configurations, you can process all types of powders and bulk products with customized assistance for your industrial tests.
225 m² of surface dedicated to the tests
35 industrial machines
Trial with any kind of powders
2 engineers to support you
ATEX configurations
 
3 steps to validate your process
Step 1: Before testing
Definition of the machine configuration to be tested according to your specifications (powders, flow rate, precision)
Drafting of the test offer by our engineers
Step 2: During testing
Agreement on the procedure to be followed for the product test
Carrying out the test and taking samples
Discussion of the results obtained after the test on the machines (phase diagram, attrition tests, fines rate)
Sstep 3: After testing
Analysis of the results of the machines and the samples produced
Drafting of a summary report
Joint decision making on the optimal solution according to your constraints
Drafting of a quotation 
What does the test center consist of?
Equipment to be tested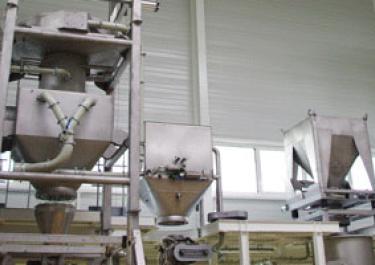 Full-size pneumatic and mechanical powder handling equipment and systems. With more than 300 possible configurations, you can process all types of powders and bulk products.
Powder characterization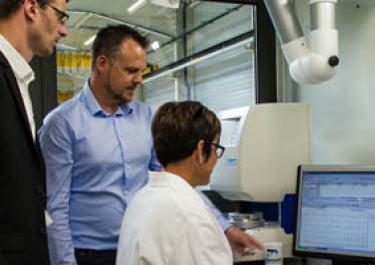 Our powder laboratory, which is attached to the Palamatic Process test center, allows us to perform post-test analysis of the granulometric characteristics of the materials.
Variety of powders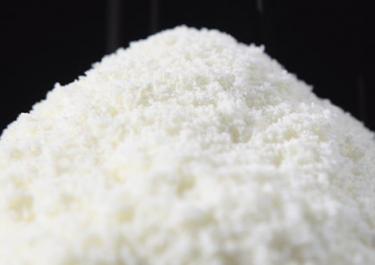 Our experts assist industries handling a variety of powders: citric acid, starch, cocoa, calcium carbonate, fly ash, titanium dioxide, wheat flour, rice flour, plastic granules, milk, carbon black, urea...
Customer stories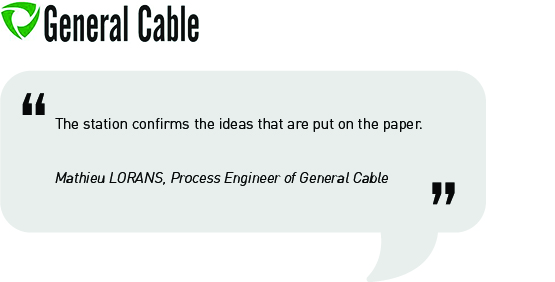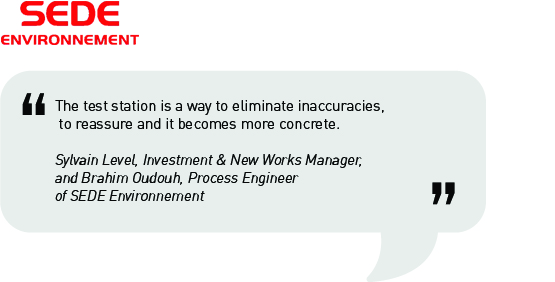 3 reasons to come for powder flow testing at Palamatic Process
Individual support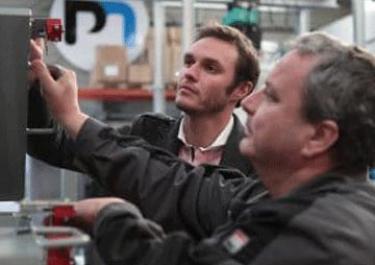 Individual support of one of our expert in powder process solutions
Individual consultation and support from our R&D engineers. An expert in bulk handling equipment is dedicated to your bulk handling project.
Customisation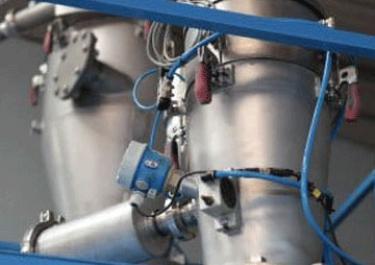 Customized configuration
Simulation of tests under customer process real-life condition. Tests are conducted with customers' bulk materials.
Security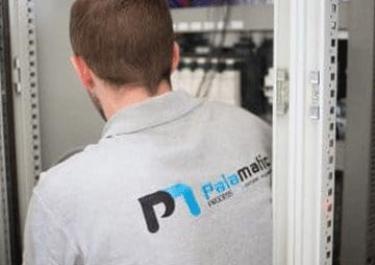 Securing your investment
Verification of the performance of the bulk handling systems prior to manufacturing.
Common decision making on the optimal solution in accordance with your requirements.
How to proceed if you want to do a test?
Contact our sales department on 02.22.86.06.22 or send an e-mail to contact@palamatic.fr.
We will discuss your project together, select the appropriate equipment for the tests and make an appointment.
You come with your products.
Following the results obtained, we validate the optimal solution adapted to your products and your constraints.
Do you want to rent machines ?
Palamatic Process offers companies the possibility of renting certain industrial machines for handling powders. For more information, please contact the sales team at 02.22.86.06.22.