Case study reference :
1-20-011

Treated products: olives in brine
Packing of olives
Our customer receives 250-litre barrels of olives conditioned with the brine. The objective is the automatic discharge of the barrels by turning them over. To do so, Palamatic Process has integrated the drum tilter DrumFlow® 03 as well as a line of motorized roller conveyors to manage the flow of barrels.
The driver places the drums on the conveyor line and removes the cap from the drum. The drum turner collects the drums to be emptied in a fully automatic way and a set of sensors controls the transitic control.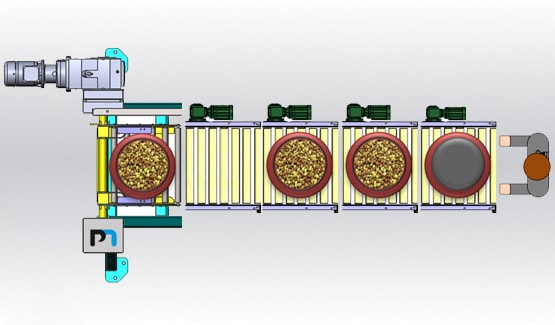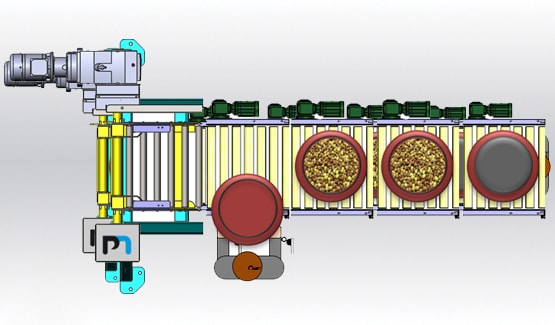 The turning of the drum is progressive due to the presence of liquid in the drums but its maximum turning angle remains 160°. A "pouring" cone integrated into the tilter ensures a clean discharge of the barrels. The unpackaged olives are then sent to the preparation line in order to make the product mix and reconditioned in appetizer type trays.
Our customer's food industry and the presence of brine made it necessary for us to manufacture the barrel tipper in SS 316L.
Likewise, the rotation of the barrel tipper is ensured by a hydraulic cylinder with a remote control unit.
Because of its strong experience in the handling of barrels, Palamatic Process adapts for each project the proven standard models.

Contact our project team to define the machine that suits your application!