Case study reference :
1-17-004

Processed powder: white sugar

Sugar packing
2 flexible connecting sleeves feed a bulk bag filling station with sugar.
- A pipe fitted with a pneumatically operated butterfly valve on the right branch for high flow filling 
- A metering screw on the left branch for flow adjustment with the conveying screw
The FlowMatic© 04 bulk bag filling station allows dust-tight packaging of all types of powders, limits dust emissions and automates the removal of the bulk bag.
The bulk bag filling station is fitted with a filling head with inflatable seal and clamping ring to ensure a tight connection of the bulk bag.
The double-walled filling and hanging tube allows volume balancing during filling and maximum containment by being connected to the dust collection network.
The bulk bag is attached to the structure by using automatic pneumatic hooks that make it possible to hold the bulk bag while it is being filled and to automatically drop the bulk bag after filling.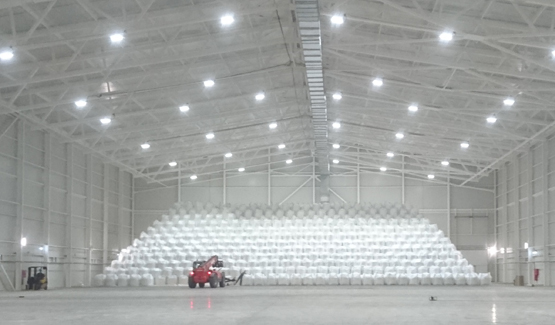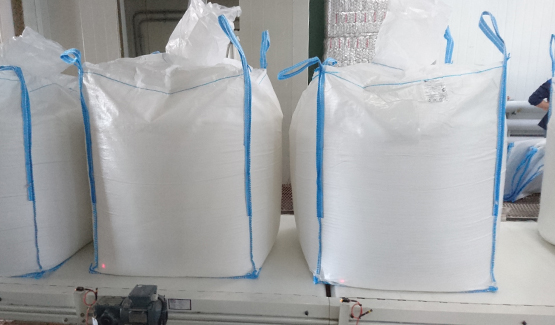 A bulk bag tensioning system ensures optimum filling and excellent stability of the bulk bag on its pallet. 
An inflation fan forms the bulk bag to prevent folds during filling. 
The entire bulk bag filling system is implemented on four load cells allowing the control of the dosing equipment upstream. 
A belt conveyor allows the automatic evacuation of bulk bags after filling. 
An electrical control cabinet is used to control the entire installation.