Case study reference:
1-12-002

Processed bulk material: infant milk powder
Infant milk powder preparation
Industrial company specialized in baby food production.
The process consist of conditionning infant milk powder in diverse containing: box, sack and big bag.
Big bag discharging EasyFlow® EF0
6 big bags discharge station and one sack manual discharging - Sacktip® SH are weighed. Milk powder is metered and introduced into the mixer.
The manual sacks discharge station feed the mixer too through a  vibratory conveyor and a conveying system.
 
The vertical ribbon discontinuous mixer possesses a precision of  ±200gr per batch.
Due to the polishing of all welded parts the vertical ribbon discontinuous mixer can adapt to every hygienic process requirement.
The powder quantity leaving the mixer is controlled and optimised by a screener feeded by a flexible fitting.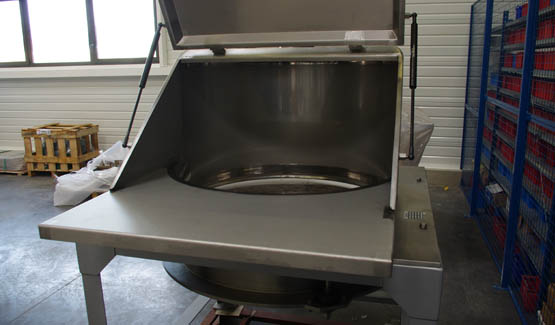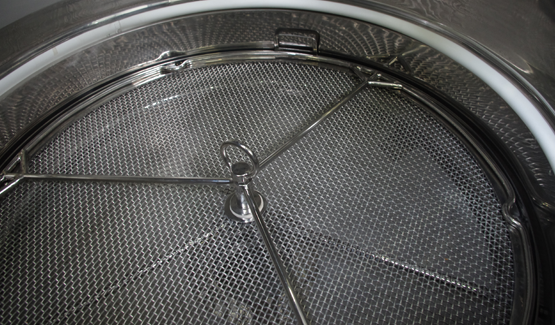 Screener
The vibrating screener provides control and protection of your production line. It is  equipped with a metal detector and  overs reject outlet. The sieve produces a clean product with no lumps and also captures tramp material in order to protect the milk production line from any mechanical damage. Therefore the final product is of high quality by eliminating agglomerates and foreign detritus.
In order to meet sanitary restrictions the vibratory screener does not have any areas of retention, and the flange assembly allows easy mounting and dismantling.
The Palamatic Process vibrating screener can be used both in gravity feed and pneumatic conveying applications. 
 
End of packaging line
The packaing phase in boxes, sacks and bulk bags is integrated in an atmosphere controlled by a vaccuum system with nitrogen injection.
Capacity per batch: 1,500 liters (with potential to increase production)
Flow rate: 8 batches/hr.
Main advantages :
Easy clean
Low energy consumption
Waste water treatment
Compact design