Octabin filling system: 
Palamatic Process has developed a range of octabin filling systems.
Ergonomics, Weighing, High rate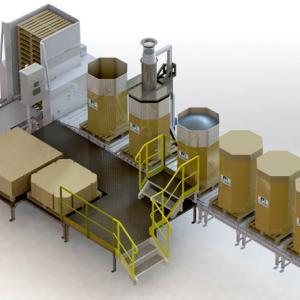 Ergonomics, Automation, High rate automatic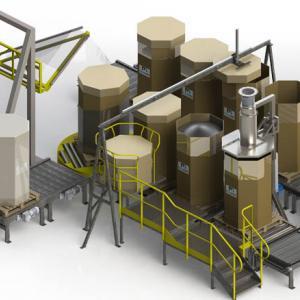 Ergonomics, Weighing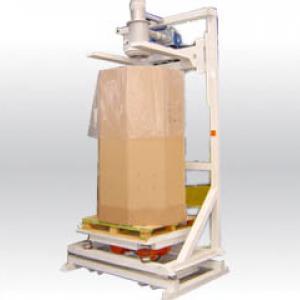 The Flowmatic® Octabin range is divided into 3 systems:
- Octabin filling system OC1: semi-automatic conditioner: efficiency and ergonomics of the workstation.
- Octabin filling system OC2: high rate conditioner: flow rate ranging from 20-40 big bags/h. in gross weighing.
- Octabin filling system OC3: automatic high rate conditioner: packaging without operator intervention.
Our equipment is also suitable for explosive bulk materials. Contact our powder experts to discuss your project!
Examples of processed powders: milk powder, starch, sugar, lime, aggregates, plaster, DeNOx, salt, animal food...