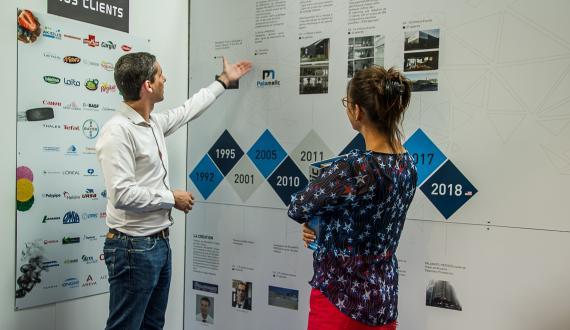 Palamatic Process designs industrial machines and production lines incorporating powders, an activity that concerns one out of two plants in the world.

These custom-engineered machines must comply with the specific requirements of powders, the mechanics and automation of which require very high-tech know-how.
Palamatic Process has a real expertise for these difficult and dangerous powders, especially those of an explosive nature.
Foundation of Palamatic France in the region of Nantes. 
The company Palamatic France is the official reseller of bag manipulators.
Palamatic France is moving to
Cesson Sévigné, ZI Sud-Est, 20 rue de l'Erbonière
Founding of the Export division to manage international projects and develop the Palamatic Process brand worldwide.

Significant project: design of several automatic bag openers in the Minislit range for a seed cooperative. This project has broadened the company's range of automatic bag openers.
Foundation of the electricity/automation engineering office.
Significant project: extrusion nitrogen line for battery with oxygen control. Creation of an innovative product: creation of batteries for vehicles.
Installation in Brécé's premises.
First enlargement of the premises in Brécé. Extension of the workshop and construction of the head office test center.
Expansion of 1,000 m² dedicated to tests that enables customer-specific configurations.

In parallel with the development of the head office, we are expanding our activity internationally.
Palamatic Process joins the industrial group FIDEIP. Jacques Clochard becomes the new President of the company and Thomas Lavallée the Associate General Manager.
Development of business activities in the USA.

A new extension is realized. Extension of offices and workshop for a total area of 4,000 m².

In order to optimize its customer service, Palamatic Process creates Palamatic Service. This new entity manages the activities related to the assembly of installations and wiring of electrical equipment.
Foundation of the Palamatic Process Inc subsidiary in Philadelphia and participation in several trade fairs in the USA. 

The objective is to export our French know-how beyond European borders. To emphasize this approach we have joined the French Fab movement.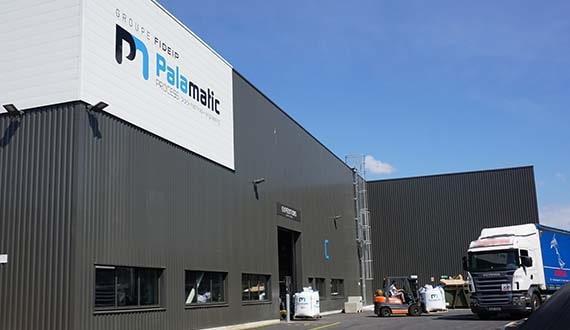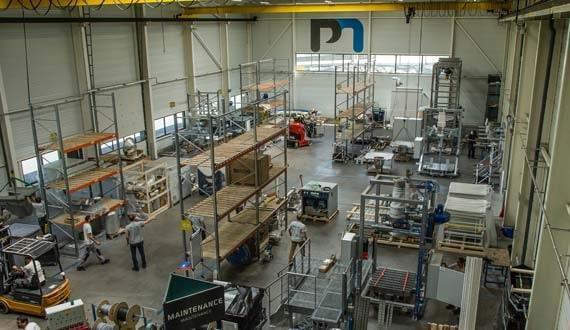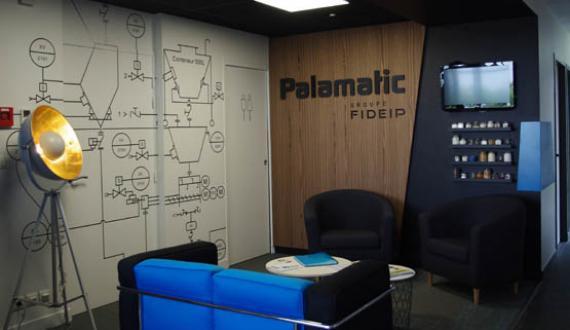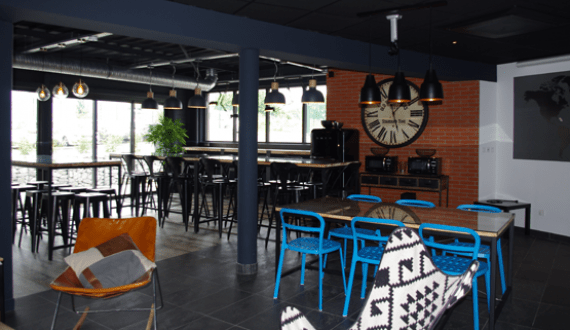 Palamatic Process is part of the FIDEIP industrial group since 2015. This group in Vendée is made up of industrial companies whose businesses and activities are linked to the fields of mechanics. All companies are located on the western arc.
The companies in the group