Our CSR commitment
At Palamatic Process, our ambition is to be responsible and committed to our customers, employees and society as a whole. Therefore with the assistance of our employees, we have developed our Corporate Social Responsibility (CSR) policy, which establishes responsible practices of our company on a daily basis. The following project goals have been implemented over recent years: 
Social Responsibility 
One of our core principles is the development and well-being of our employees. It is essential to provide them with a healthy work environment that is conducive to their personal development. We aim to achieve this objective through the following actions:
- Career monitoring and training opportunities (memberships in training organizations such as APM, CJD, etc.).
- Employee safety by implementing protocols and precise indicators for the best practices in our workshop (e.g., worker injury and accident prevention).
- Active listening and tailored solutions for each employee
- Work space design with the goal of a pleasant work atmosphere that promotes the full potential for productivity and well-being of our employees.
At Palamatic Process, we also prioritize the importance of social opportunities, positive atmosphere and trust between employees. Promoting these values via collaborative projects and events at work create social exchange and a focus on team building: 
 
Vegetable garden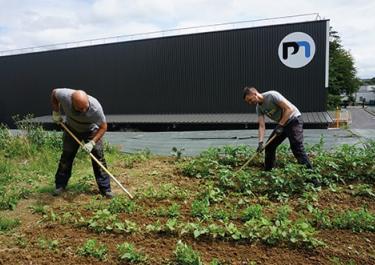 In addition to contributing to biodiversity, the collaborative vegetable garden cultivates relationships at work and contributes to cohesion among colleagues. Planting seasonal vegetables, cuttings, building a greenhouse, automatic watering... are all activities created around the Palamatic Process garden.
Common areas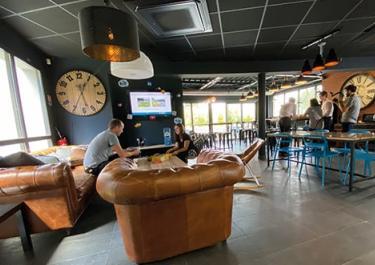 The common areas at Palamatic Process have been thought and realized by the employees themselves who have been involved in these places dedicated to them so that they feel good there: break rooms with table football / hammock / deck chairs, cafeteria with fitted kitchen...
Internal events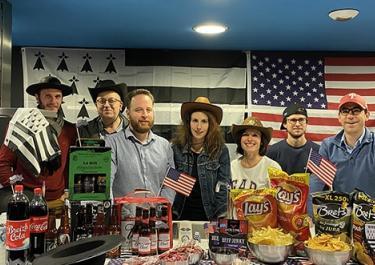 Regular and themed internal events punctuate the life of the teams and contribute to the good general atmosphere of the company (Candlemas, Easter, Halloween, Christmas...).
Shared meals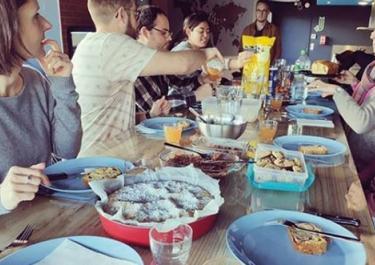 Shared meals take place once a month between volunteer employees. The principle? Everyone brings their own culinary speciality and tastes it with those of their respective colleagues!
Internal social network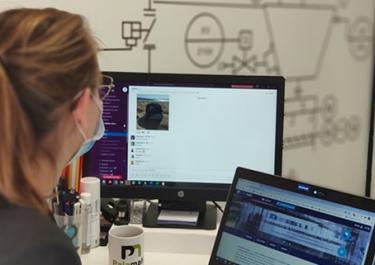 At Palamatic Process, we use Slack as our first internal social network to communicate information in a fast, instant and relaxed manner.
Pala'ctus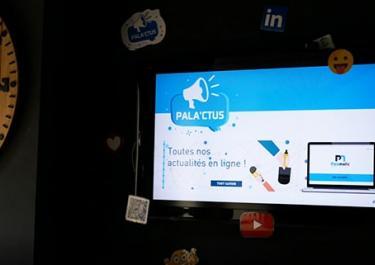 The animation of internal communication via a television, accessible to all, allows to share news in all transparency on the life of the company (birthdays, trips abroad, customer visits, orders in progress, joke of the day ...)
Our employee benefits have extra advantages such as: payment of public transportation, meal and grocery tickets, financial participation in their sports licences, etc.
We also focus on contracting with companies that employ people with disabilities. For example, we promote equal employment by hiring companies that practice this policy for the maintenance of our location's green spaces.  
Environmental Responsibility 
We want to serve our stakeholders while having a positive impact on the planet and respecting the environment. Below are examples of eco-responsible practices in place at Palamatic Process:
- Recycling and waste management within Palamatic Process' offices and workshop waste collection by specialists for materials used in our production processes.
- Zero paper challenges between departments and systematic implementation of double computer screens.
- Zero internal paper-based memos and communication goals achieved through the use of digital tools for internal communication (Slack, Asana, Skype, etc.)
- Charging stations for electric cars available to employees and visitors.
- Electric bicycles available to employees for work commutes or during lunch breaks
- Heating and insulation of workshop fueled by a wood pellet boiler (passive buildings).
- Use of mugs and bottles (no single use plastic containers)
- Installation of compost bin in our collaborative vegetable garden
- Incentives for alternative transport (public transport season tickets, provision of electric bicycles, etc.).
- Collaborative vegetable garden that contributes to biodiversity and environmental preservation
- Participation in a garbage collection day with "Brécé Ville propre".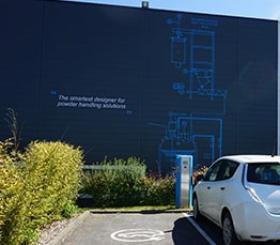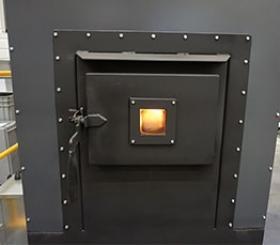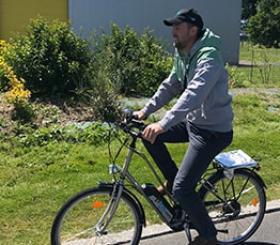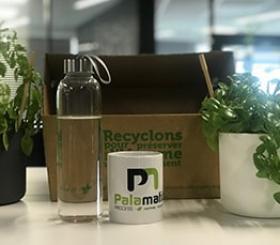 Economic Responsibility 
We participate in local economic development by prioritizing local subcontractors, suppliers and partners that are regionally established. Our manufacturing process is also "made in France" and we work with certain companies present on the Ecovadis collaborative platform and subject to CSR tests.
Finally, we support regional or national cultural events. Our company participates in the humanitarian aid of the 4L Trophy since 2018 with a crew of students. We have also sponsored the Vieilles Charrues, Hellfest and Poupet festivals since 2015, as well as the Brécé basketball sports association.