Palamatic Process offers our clientele the experience of our professional technicians. Pal'Assist is a set of services to ensure the efficiency and durability of your Palamatic Process installation.
Discover our maintenance contracts, remote diagnostics or our systems and supply of spare and parts.
Each of our technicians have complete technical training and are also trained in chemical hazards (N1 and N2).
Wherever you are in the world, our remote diagnostics allows for improved reactivity of our support services.
Our offer
Palamatic Process guarantee
Our after-sales service remains at your side in the maintenance of your PALAMATIC PROCESS installation. Consult our General Terms and Conditions. 
Remote maintenance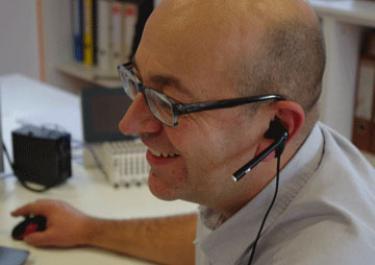 Remote assistance to ensure the safety of your production process.
Maintenance contract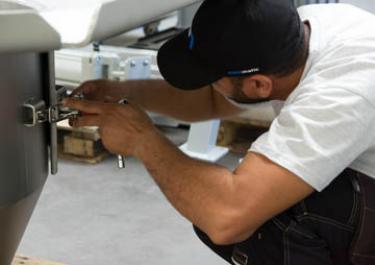 A customized solution that meets your technical requirements. Choose your option from the list below!
Choose your package
3 years subscription
STANDARD
SERENITY
EXCLUSIVE
Pal'assist - Audit
On request
On request
1 per year
Pal'assist -Preventive
1 per year
2 per year
2 per year
Pal'assist - Contact
6h./year
12h./year
24h./year
Pal'assist - Repair
X*
X*
X*
Pal'assist - Repair 2w
 
 
X*
Pal'assist - Repair 72h
 
X*
Maximum preventive maintenance duration
2 days
Maximum audit duration (installation in operation)
2 days
* Subject to additional fees
Our contracts
PAL'ASSIST – RM
Remote maintenance

-> Troubleshooting support:
Securing the powder handling procedure and reducing downtimes
Significant reduction in the cost and time of interventions
Modification of the Palamatic Process powder handling procedure and adjustment to the customer's needs over time.
PAL'ASSIST – Contact
Automation & mechanical remote assistance

Commitment on our part to offer you telephone assistance whatever your request 
Our experts can be reached to diagnose your equipment and advise you on the maintenance of your Palamatic Process installation.
Contact them by phone on +33 (0)2 90 56 20 62.
PAL'ASSIST – Audit
Palamatic Process facility auditing

Travel of a technician from half a day to 2 days to the site.
Checking your powder processing line and Palamatic Process bulk handling equipment
Writing of a report with:
PAL'ASSIST – SPARES
Supply of spare parts

Do you operate a powder handling process line or a Palamatic Process bulk handling equipment?

We guarantee high availability of spare parts over a long period of time with fast and reliable delivery, even for customized equipment. Spare parts may only be installed by qualified staff.
PAL'ASSIST – REPAIR
Machine repairing

To ensure an optimal service that meets your requirements, we provide you with a dedicated hotline service and a team of qualified technicians operating for individual customers and plants anywhere in the world.
In the event of very demanding processes, we can provide you, via maintenance contracts, with an intervention in controlled time: 72 hours or 2 weeks.
PAL'ASSIST
Preventive

In order to ensure optimal reliability of your powder processing line and Palamatic Process bulk handling equipment, we provide and manage preventive maintenance on your behalf.
Supply of wear parts
Replacement of parts on site by a technician
Minimal downtimes