Référence application :
4-42-006

Products processed: solid coal rods 
Double confined EasyFlow® EF200 bulk bag emptying station
The client is a company dealing in metals and minerals.
The installation concerns two bulk bag unloading stations for high-speed, semi-automatic deconditioning.
These 2 EasyFlow® EF200 bulk bag emptying stations provide unloading operations without any dust emissions outside the containment zone.
Each EasyFlow® EF200 semi-automatic bulk bag unloading unit is equipped with:
A lifting hoist
 
An automatic handling cross
This system guarantees optimal emptying without loss of product or operator intervention.
 
A bulk bag puncture tip
This tip allows the bulk bag to be opened without direct operator action.
The force exerted by the 'product' weight on the puncture tip allows instant cutting of the bottom of the bulk bag.
 
A massage system
Massage paddles improve the flow of the product.
 
An emptying buffer hopper equipped with flow aid systems.
 
A dust-tight enclosure
To ensure maximum containment, the unloading station and the compaction zone are completely enclosed from the side and the top. The bulk bags are introduced on the side of the station via two sliding doors, controlled by automatons. This provides the complete containment when the bulk bag is inside the unloading station.
 
A bulk bag compactor
It reduces the volume of waste and maintains a healthy working atmosphere.
 
A baler
This allows the automatic compaction of empty bulk bags in bales on a pallet in order to maintain a healthy working atmosphere. This system makes it possible to obtain a high profitability on the number of bulk bags compacted by bales, compared to conventional compaction methods.
 
Electrical control cabinet with touch screen allowing access to all parameters and individual equipment.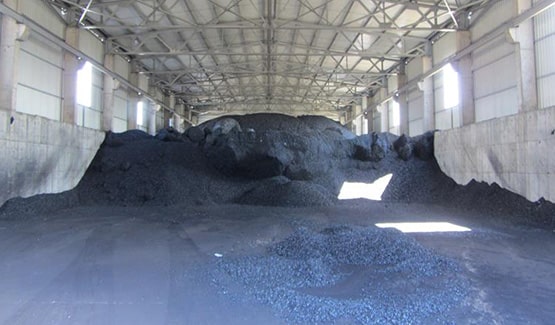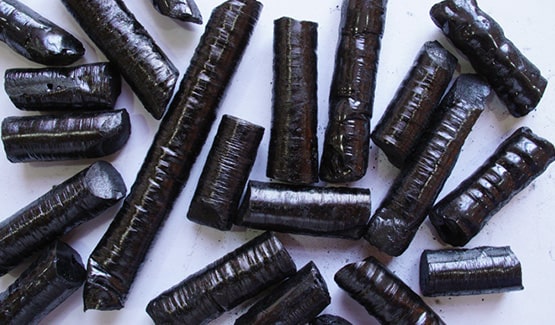 The automatic operating cycle is as follows:
- The bulk bag moves to the unloading area after the operator has positioned the handles on the handling cross and pressed the cycle start button.
- The hoist lowers the bulk bag until it reaches the level of the bag point. The weight of the bulk bag then exerts pressure on the tip which causes the bulk bag to be cut.
- Once the bulk bag has been emptied, it is moved above the compactor and released. The hoist then returns to its initial position.
The main advantage of this double station is that it operates in a confined environment which allows to maintain a dust-free work area. The small footprint configuration of this station allows it to be installed in tight working environments.
The equipment is designed for operation in an ATEX 22 – or – Class 2 / Division 2 interior zone.