AUS32 Production process
Capacity from 70 m³/day to 140 m³/day

Description
Liquid Urea Production Process
High capacity automated AdBlue production process. This line was designed with reliability and compliance with the ISO 22241 standard.

Easy to use, it has many options that allow for the best adaptation to your process requirements.
Benefits PALAMATIC PROCESS
Ease of use
Reliability
Compliance with ISO 22241
Automation
High production
In the complete range of Palamatic Process urea production equipment, the PalBlue® Line 02-70 and PalBlue® Line 02-140 are fully automated for the production of large quantities of urea - up to 36,000 m³/year. The demineralization unit pre-treats the water which, once warmed, is introduced into the mixer.
High purity urea bags are metered into the mixer using a bulk bag unloading station. Once dissolved, the urea concentration is controlled automatically (32.5%, 36%, 40%) with all urea concentrations being possible. After dissolution, urea is stored in large HDPE tanks where it is then available for our urea truck potting skids or AdBlue canister filling skids.
Models:
|   | PalBlue® Line 02-70 | PalBlue® Line 02-140 |
| --- | --- | --- |
| Daily production journalière | 70 m³/day | 140 m³/day |
| Annual production | 18 200 m³/year | 36 000 m³/year |
| Type | Skids to be assembled on site | Skids to be assembled on site |

Options :
Several options are possible such as micron filtration at the outlet, ecological water heating, multi-stage water demineralization, automatic urea sampling at the outlet or the storage of the finished product in tanks (AUS32 output)..
► Reinforced filtration of urea:
To further reduce production costs, it is possible to inject unpurified urea and filter the solution at the outlet using 100µm or 5µm.
► Ecological Heating:
Options for heating water with a heat pump instead of an immersion heater.
 Uses a third of electricity consumption.
 Option for complimenting heating method with solar heating.
► Storage:
Addition of AUS32 storage tanks with a capacity range from 10 m³ to 300 m³ constructed from HDPE or PP
► Packaging Solution:
Direct loading of tanker truck with loading arm
Filling of tank container
Filling of barrels or cans
Flexible container packaging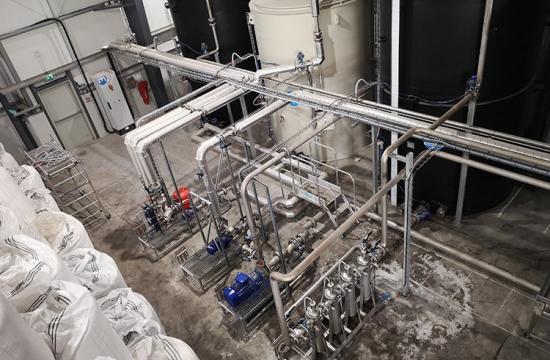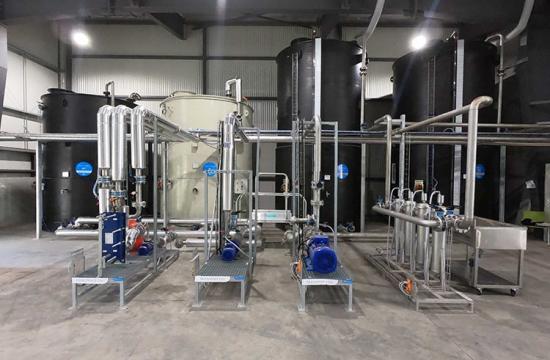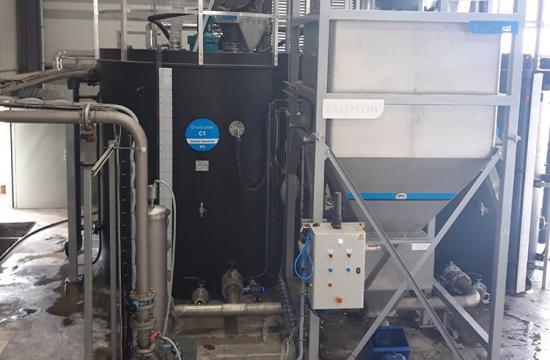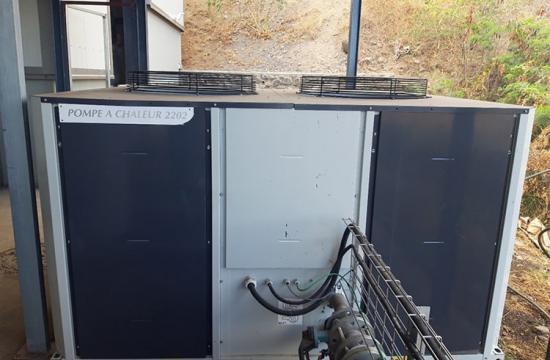 Applications
Discover the installations of our customers using the AUS® 32 process line.
Equipement
All the equipment integrated in the AdBlue production process line are available below.